Emphasis/Focal Point is a design principle used for organizing visual information. Through placement and contrast we can draw a viewer's attention to specific parts of a composition creating areas that seem more important or more urgent than other areas around them.
In a recent article for CreativePro.com designer/writer/educator Ilene Strizver describes how to create emphasis when working with typography. Her initial advice is, "There are a number of techniques commonly used to create typographic emphasis. Use them thoughtfully and sparingly…" She continues by listing italics, boldface, all caps, type size, type style, and color as major techniques for achieving type-based emphasis and hierarchy.
Strizver's advice about using emphasis sparingly is a classic and important observation. Artists and designers generally try to limit the number of focal points in one composition. If there are too many they can cause confusion or devalue their own effectiveness.
There are times, however, when multiple focal points in a single composition can be effective…even dynamic. In his series titled "Tableaux Vivants" L.A. based photographer Ryan Schude has created complex scenes that are carefully staged and beautifully photographed. And most of them are loaded with focal points. Each photo contains many small narrative scenes that could easily stand alone and tell their own interesting story.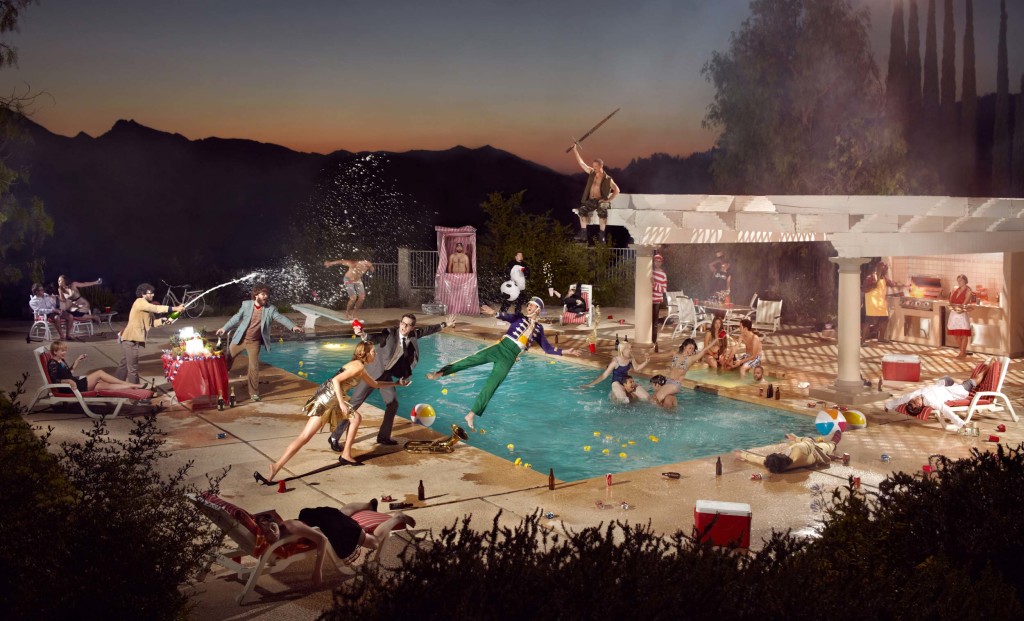 Schude's photographs, with their many focal points, demonstrate that nearly every design standard or "rule of thumb" can have a successful exception.
You can read the entire article by Ilene Strizver here… http://creativepro.com/article/typetalk-typographic-emphasis
Ryan Schude's website is here… http://www.ryanschude.com/Tableaux-Vivants/1/thumbs
A longer discussion of Emphasis/Focal Point can be found in Chapter 11 of Design: A Beginner's Handbook.