Let's look at and compare the work of two artists we include on our Pinterest boards. Both artists use clay and both emphasize the element of texture. At first you might think their work would be similar in appearance but that isn't the case. There could hardly be more difference.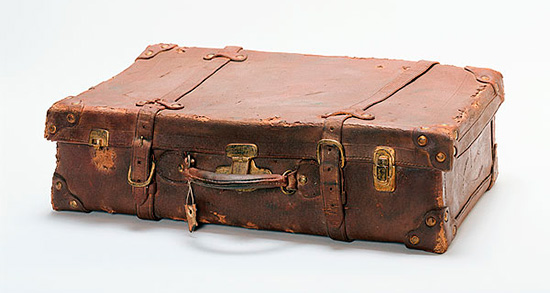 The first artist is Marilyn Levine, an artist/teacher known for her ceramic sculptures that mimic the appearance of worn leather shoes, coats and luggage. Levine's sculptures are simultaneously compelling for their overwhelming attention to detail and poignant for the stories they suggest. Her representation of particular textures is perfect and suggests both history and narrative. When you first see them, or see them in reproduction, it is nearly impossible to accept that they are hard dry clay. Your initial thoughts are inevitably about where these objects have been and what they have experienced.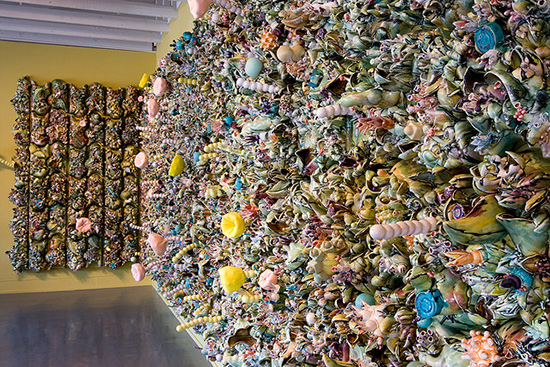 The second artist is Susan Beiner, also an artist/teacher, but known for her ceramic sculptures, vessels and installations overloaded to near bursting with brightly colored, entangled organic forms. Beiner's objects and compositions suggest uncontrolled multilayered activity. She often combines manufactured materials such as rubber and plastic with her ceramics to create dense layering with references to contemporary urban sprawl. In contrast to Marilyn Levine's somber representations of worn surfaces, Beiner's vessels and installations seem alive and immediate.
Learn more about texture in chapter 5 of Design: A Beginner's Handbook.
You can learn more about the work of Marilyn Levine here.
You can see more examples of Susan Beiner's work here.