Today I thought I'd offer you a useful design exercise centered around value and emphasis•focal point.
For those of you who have a copy of our book Design: A Beginner's Handbook I suggest you review chapters 3 (shape), 6 (value), and 11 (emphasis•focal point).
You'll need a photograph and black and white drawing or painting media. You can work with gouache, acrylic paint, pencil or charcoal, or even an image editing program like Photoshop.
To start, crop the photograph to reduce the number of shapes you'll work with and to enhance the positive/negative shape relationships. Chapter 3 in our book covers cropping an image.
Copy your photograph onto a sheet of blank board or paper, simplifying the shapes while eliminating detail and shading. Working with black, white and a range of gray values fill in the shapes with solid areas of these colors.
Make at least three more copies of the photo, each time changing the area of interest, i.e. the focal point and emphasis, by altering the values used.
Here is an example of a completed set of images. The photograph I worked with needed very little cropping, since it had a strong graphic quality. All I did was crop out some of the sky and the ends of the sign.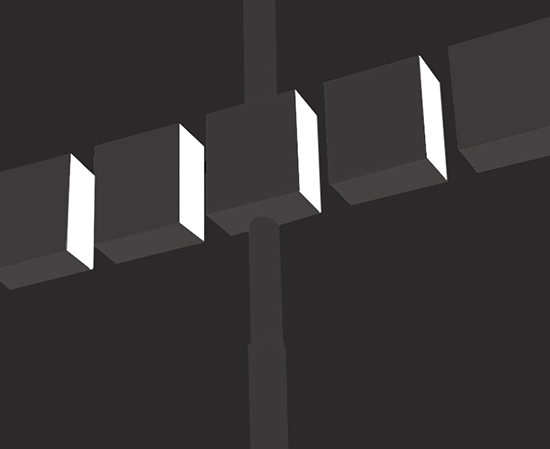 The one problem I initially encountered was actually caused by the strong composition of the photograph. There is an "X" shape in the middle of the photograph where the pole and sign intersect. In addition, there is a clear diagonal movement of the box shapes that spell out the word "motel." In the four versions above these qualities are in all the images but I was able to change the focal points – squares to horizontal lines to vertical lines.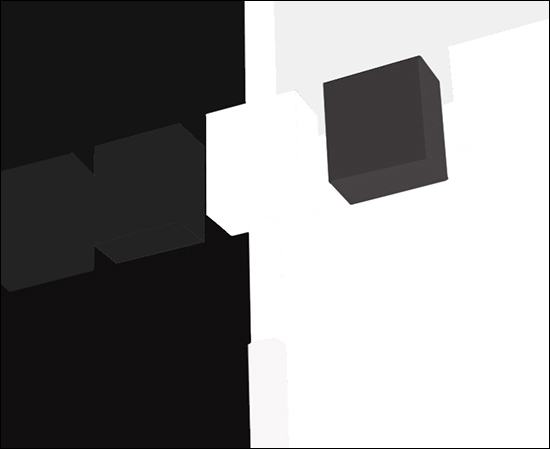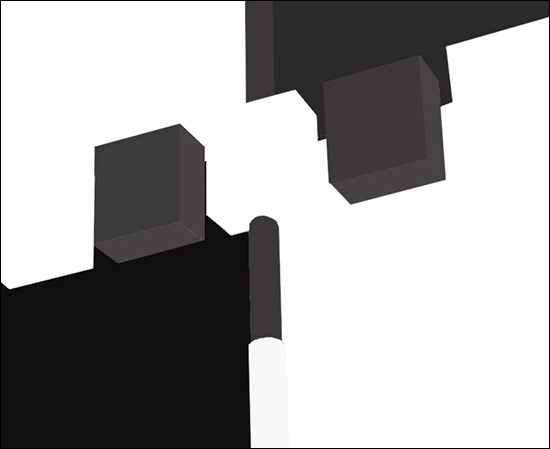 In these last two images the composition is transformed, no longer influenced by the diagonal movement across the surface. All of this, just by playing with changes in value.
Please share your exercises on our Facebook page.