At age 94 the ceramist Eva Zeisel gave a Ted Talk where she said, "I call myself a maker of things" not an industrial designer who wants to make novel things, adding that innovation is not part of the aim of her work. "Novelty is a concept of commerce, not an aesthetic concept…" She wanted to "make things more beautiful, elegant or comfortable…"  Concerned with the playful search for beauty she believed play was "called the first activity of man…and all useful and material qualities developed from this playful search for beauty."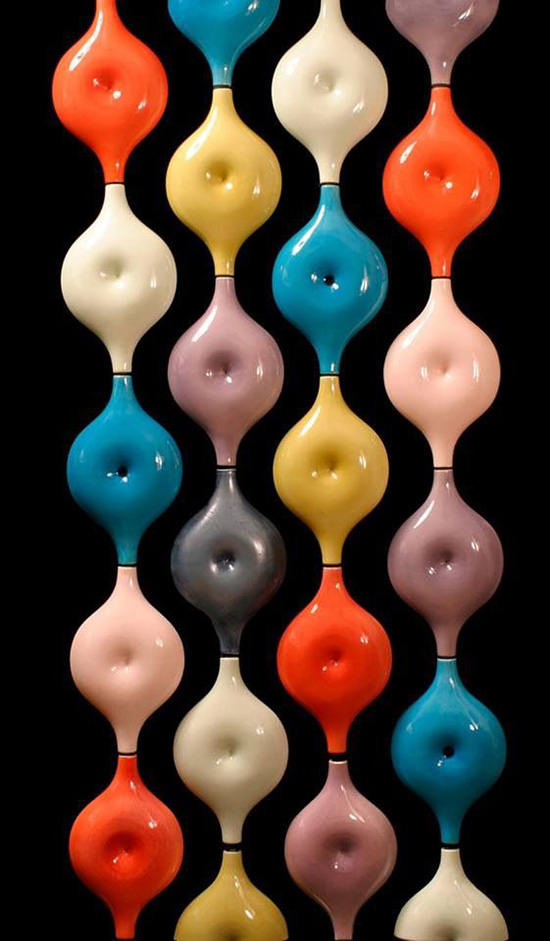 Eva Zeisel "played" for over 80 years, until her death at 105. She started as a potter in the 1920s, influenced by Hungarian peasant pottery belonging to her aunt. She joined a guild where she went through a traditional apprenticeship program, then worked as a designer for commercial ceramic companies throughout the world. While working in Russia she was imprisoned by Stalin for 16 months on bogus charges of planning an assassination. Upon release she moved to Vienna but left when Austria was invaded by the Nazis. She eventually settled in the U.S. where she worked and taught. She was among the first to teach ceramics as part of an industrial design program, rather than as a craft.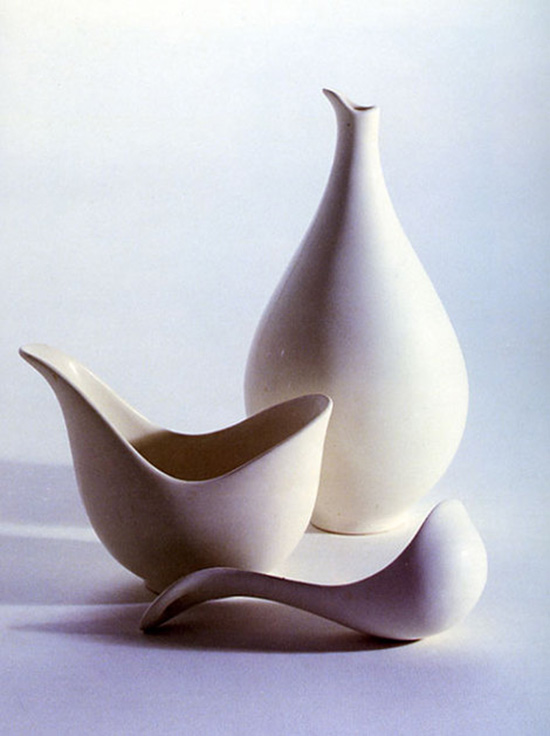 A designer with a clear modernist aesthetic Zeisel became famous for sensuous domestic objects. Rejecting what she saw as the "cold" aesthetics of the Bauhaus she developed shapes derived from the organic curves found in the human body. She also used organic bird shapes, probably an influence from her early appreciation of Hungarian folk art.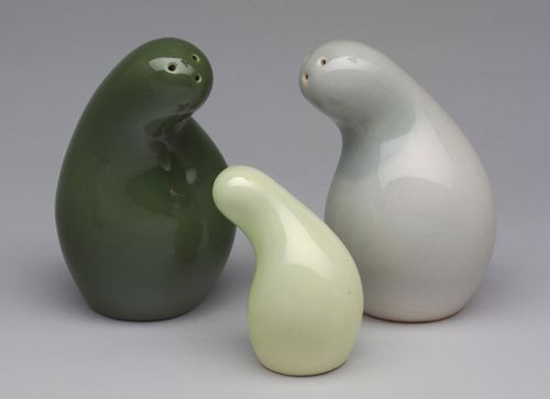 After the birth of her daughter and son she started making dinnerware sets that incorporated familial relationships between the individual pieces – salt and pepper shakers that nestled with each other, vases and bowls that responded to each others shapes. These modular "family" groupings were not only aesthetic, but creatively served a functional need to save space when stored. At one point she said, "Men have no concept of how to design things for the home. Women should design the things they use."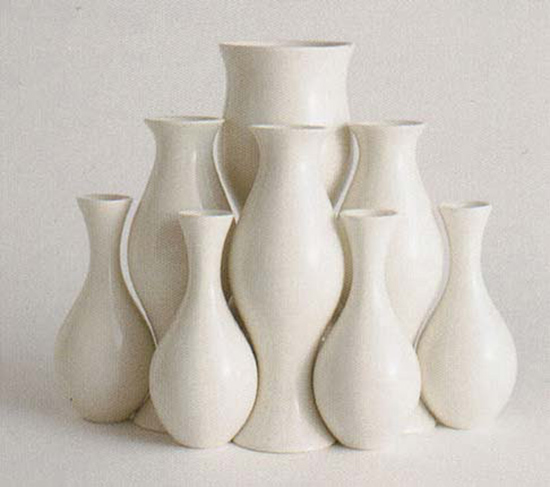 For more information on Eva Zeisel this 2012 New York Times article is a helpful resource.