At a meeting of the American Association for the Advancement of Science in 1931 Alfred Korzbski coined the expression "the map is not the territory." In other words, a map is an abstraction that filters and distills sensory information. It may appear to be a scientific rendering of the world but it is created through a process of additions and subtractions that are influenced by specific needs and biases.
Korzbski was using the idea of a map as a metaphor but in this post I want to talk about actual maps. I've always loved maps and the phrase "the map is not the territory" has been important in the evolution of my own work. I think that perhaps for an artist the map is the territory. The map becomes the place where the artist resides – the place of their imagination with no attempts to reference the real world. It is from this perspective that I look at maps, searching for insights into the makers – who were they, what lives did they live, why this line and this color?
Over the next few weeks I will post about maps, both historic versions and those made by contemporary artists. But today I just want to show you a few antique maps. Look at them. What do they tell you?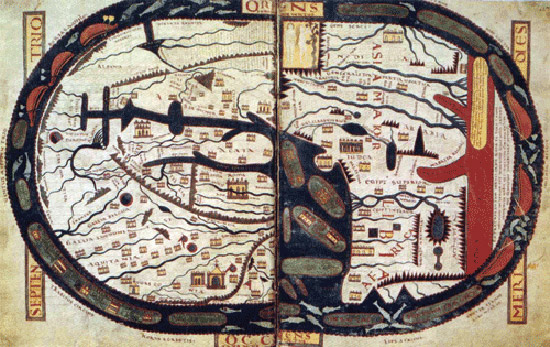 A great resource is David Rumsey's map collection.