Back in March we posted a list of online resources – sites where you could find information about design, art, architecture, photography, crafts and culture. We promised that in the future we would post more resources.
Well, the future is here.
For this post we want to concentrate on a few sites that center on the applied arts of design and architecture.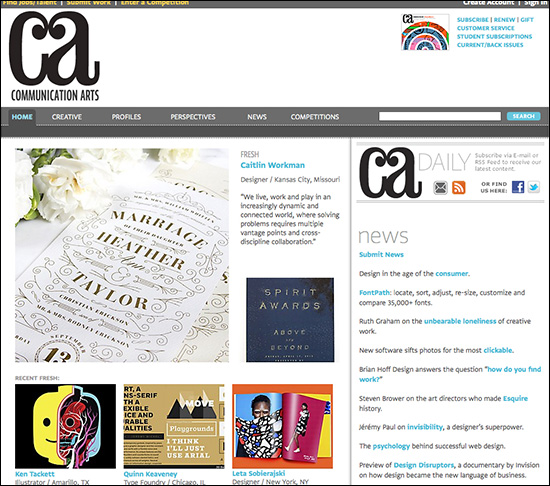 commarts.com is the online site for Communication Arts Magazine, a major source for information about graphic and product design, including illustration, photography, interactive design and all aspects of visual communication. The site is updated daily. Click on any of the exhibits or features and you'll not only see more about that image but you'll be able to access hundreds of additional featured images and projects.
archdaily.com is an architecture blog that covers established and emerging architects and their projects. Followed by leading architects worldwide it is also easily accessible to those new to architecture, using clear prose that avoids jargon. It has beautiful and compelling pictures of architectural projects that can serve as inspiration regardless of your field of interest.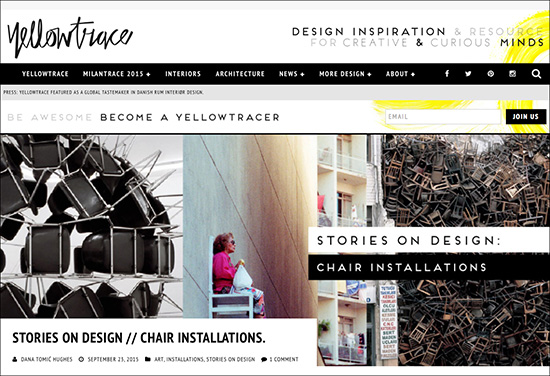 yellowtrace.com.au is an Australian online publication that focuses on interior design, architecture, art, photography and lifestyle & design culture from throughout the world. It is updated daily. A refreshing and unique perspective, often looking at design and architecture from a quirky and artistic angle.
We'll have more posts about online resources, including free photo-sharing sites, art communities, design inspiration and artist's interviews.