In our last post we talked about the notion of context – how objects are perceived differently in different environments. Context is just one example of intangibles playing a significant role in art and design.
Today let's discuss an artist who has created several works built around implied or suggested presences – presences that are key elements in an artwork but not physically there.
Eleanor Antin is a conceptual and performance artist raised and educated in New York City. She currently lives in California. Shortly after moving to the West Antin became fascinated by the consumer culture of San Diego. Looking through mail order catalogs she began imagining the lives of customers who bought the items featured on those glossy pages.
In her 1969 exhibition titled California Lives, Antin assembled collections of objects – all  ordered from catalogs – ranging from pieces of clothing to household goods and tools. Each group of objects suggested a particular character with its own personality. Some of these characters were based on real people and some were purely imaginary.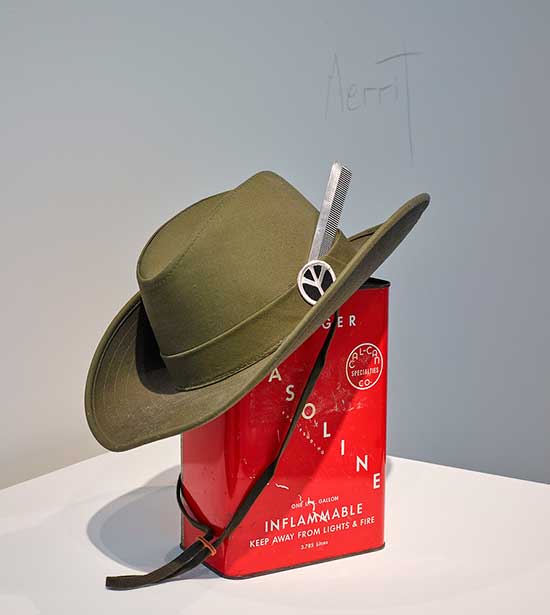 The next year Antin returned to New York City with an exhibition titled Portraits Of Eight New York Women. Like California Lives before it, this exhibition was built around small groups of objects, each suggesting the presence of an actual person. Portraits Of Eight New York Women was inspired by real people – major figures in the New York art and cultural scene. The exhibit was held in a room at the Chelsea Hotel.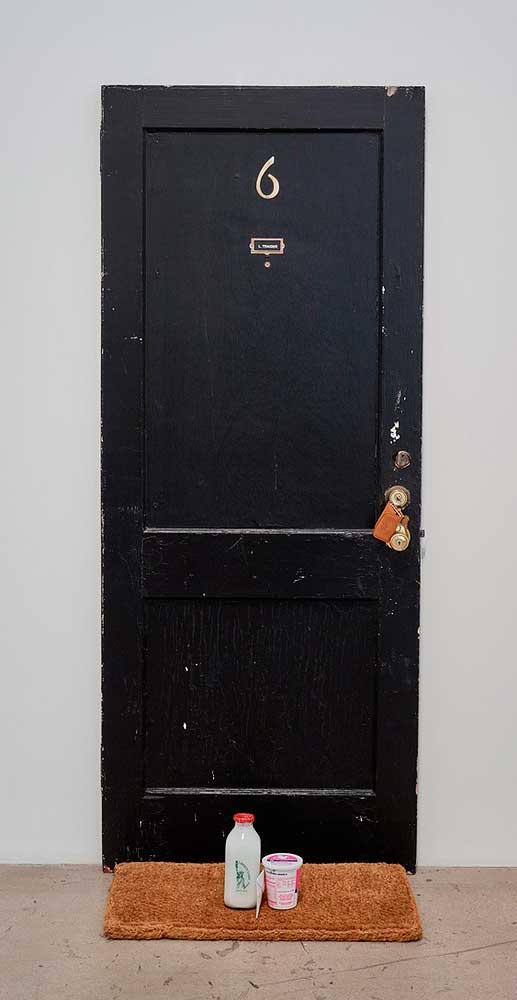 In both of these exhibitions human characters are physically absent but strongly suggested.
Imagine yourself in the home of a total stranger. Then imagine that your host has stepped away for a moment or two and you are left alone with the stuff of their lives. You notice the design of their furniture and the art on their walls. You catch a glimpse of their music collection…a few photos on a shelf…and the book they are currently reading. These everyday items have a story to tell.
Inanimate objects can say a lot about us. There are things that reflect our situation, character and personality. There are things our closest friends might see as symbolic of who we are. These are the kinds of objects Eleanor Antin put in each small grouping.
In 1971 Antin began a multi-year project titled 100 Boots. She purchased 100 rubber boots from a military surplus store and began arranging and photographing them.
Antin arranged the boots to suggest a troop of soldiers or a marching band moving through the world like good-hearted tourists.
The Boots – and their ghost owners – dutifully lined up to face the Pacific Ocean. They trudged through vast expanses of the Southwest desert. They assembled in front of a local bank. They went to a supermarket and to a drive-in movie.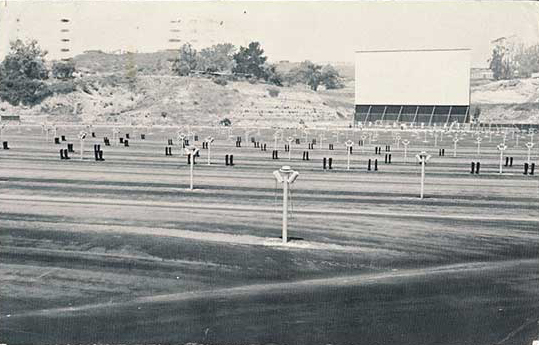 Over the next two years Antin positioned the boots and photographed them in more than 50 settings. Each photograph was printed as postcards and mailed to her friends as well as critics, curators and museum and gallery directors around the world. By the time she finished the piece, Antin's mailing list included more than 1,000 people.
The Boots became famous in the art world and people eagerly awaited each new postcard. Eventually the Boots marched their way to New York City for an exhibition in the Museum of Modern Art. At the museum all the postcards were on display. The Boots were also there…in their own private lounging room complete with a country music soundtrack.
With all three of these artworks Eleanor Antin was able to suggest human personalities by just showing us artifacts. The viewers' imaginations filled in the empty spaces. And those imagined personas became equal to, or more important than, the physical props on display.
Click on this link if you want to learn more about the work of Eleanor Antin.