We spent last Saturday marching in Oakland, California with 100,000 other patriotic Americans fearful for our country's future. What started out as a national women's march quickly turned into an international call for resistance.
Yes, I know this is a blog about art and design but there is no way to ignore what is going on in the country (and yes, the Trump administration does want to defund the National Endowment for the Arts, The Corporation for Public Broadcasting, and just about anything that doesn't fit their medieval agenda).
Today I'll present a long scroll of images of protest signs from the Women's March – photos we took in Oakland, photos taken by our friends Yvonne Allara, Jane O'Brien, and Zoe Heimdal, and images I found online from other marches across the country. You'll notice that some of the signs are well designed, clearly the work of professionals, while others may not display the strongest grasp of the elements and principles of design but are nonetheless very effective. You'll notice that many of the signs use text exclusively, relying on wit and passion.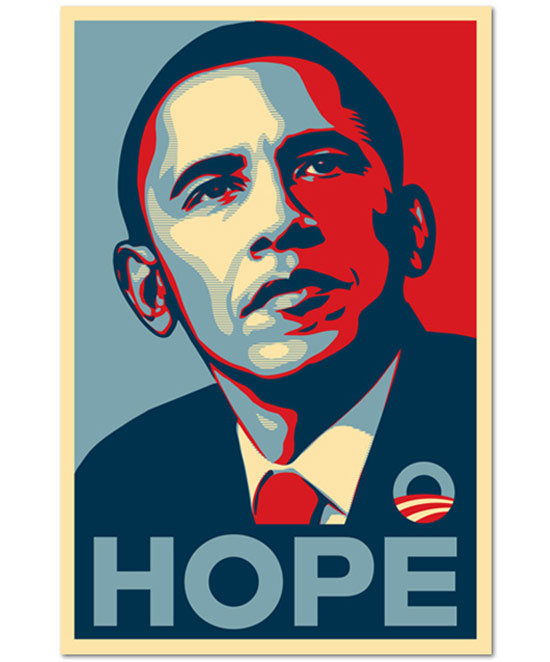 I thought I'd start with this iconic image by Shepard Fairey from the 2008 U.S. presidential election. Below are a couple of signs made by other artists, and seen at the Women's March, that are take-offs on the original poster of Obama by Fairey. Both of the signs below are visual puns, mocking Trump while also setting up a stark contrast between the competence and vision of Obama and the mind-boggling lunacy of our new President.
The following three images were also made by Shepard Fairey as part of his We The People series. They were designed specifically for the inauguration weekend – we saw lots of them on Saturday in Oakland. They're definitely uplifting images that are also highly critical of Trump and his stands on women, Muslims and immigration.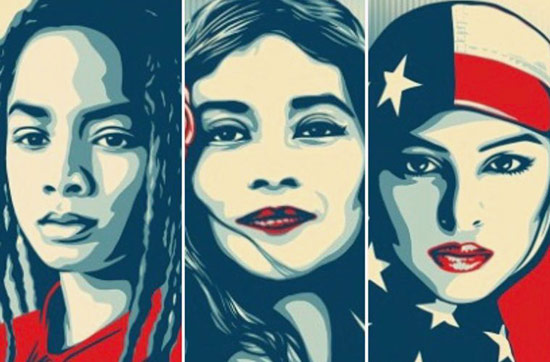 In a future post I'll talk about the history of protest posters but for now just enjoy these signs from The Women's March. And please, Resist! Become politically active! Help us save our country!