In this weeks' blog post let's take a look at some artists whose use of design elements and principles have recently captured my attention
The first images are by a photographer from Glasgow named John Gribben. Gribben has done commercial photography for high end clients such as Manolo Blahnik and Qatar Airlines. As a result, he often works with other creative talents. The image below is from a series titled "Flux" that was part of a collaboration with Spanish photographer Ignasi Casas.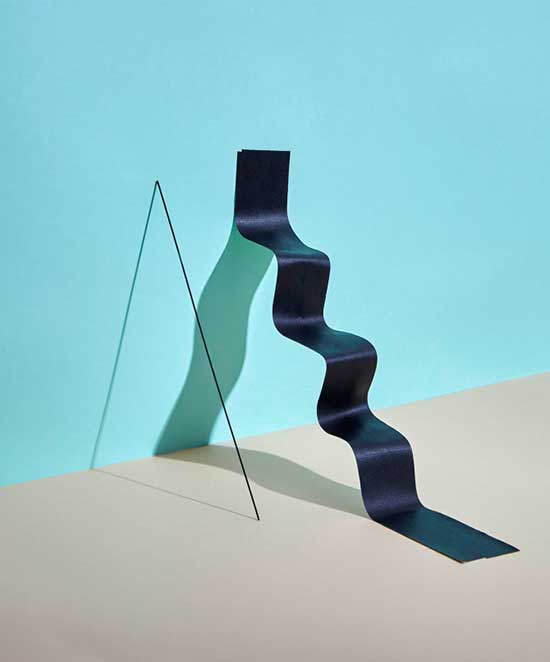 Flux is a delightful play of design components that demonstrates how the simplest elements can create intriguing compositions with personality and humor. Color, shape, line, light and shadow are all featured here.
The next image by Gribben is from a series titled "Flitting." It is part of a collaboration with set designer Amy Friend. In these photos found forms and created forms – each with their own textures – are combined with photographs of different textures brought into the scene from a totally different time and space. Juxtaposing real and representational textures causes the viewer to look at both elements in new ways.
The next two images are by Guillaume Amat, a photographer based in Paris. His work has appeared in prestigious publications such as Le Monde, The Guardian and Esquire.
In his photo series "Open Fields" Amat placed a mirror in the landscape and then photographed the scene giving us simultaneous views from in front and behind the camera. The camera represented a point in space midway between the two perspectives.
Besides Amat's play with space and location, juxtaposition of different textures and scale are major design factors at work here.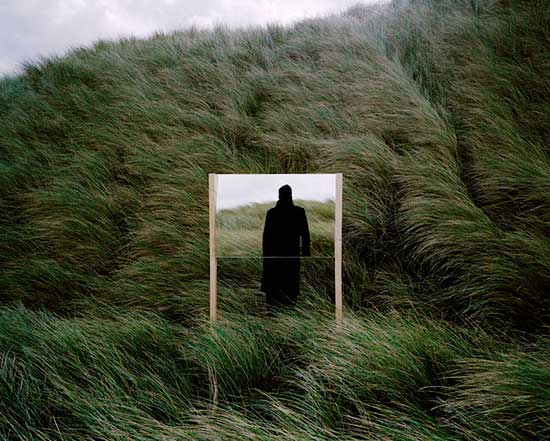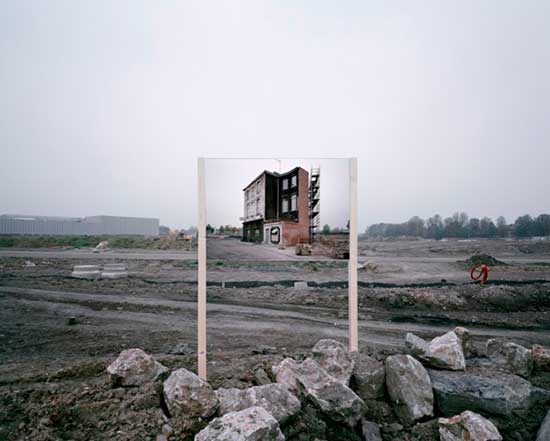 Julien Vallée and Eve Duhamel have a small design group headquartered in Montreal. They do some graphic design and installations but mostly focus on videos. Their clients include international companies such as Apple, Google, Samsung, Coca-Cola and Swatch.
The first video below is titled "A (very) short film." The design element of time is inherent with all video and is a major element here. In addition to time this video is awash with inventive color combinations, spacial relationships, shapes and textures.
(If you are reading this in e-mail click here to see the video.)
The second video is titled "Strangers." It is a delightful exploration of repetition, sequence and pattern (with some scale thrown in as well) all playing out over time.
(If you are reading this in e-mail click here to see the video.)
As you can see the Vallée Duhamel team is strongly influenced by the Memphis Group of designers we discussed in this blog post.