Today is the first day of summer and I'm ready to celebrate. I'm off on an adventure and so there will be no new post today. But I have found a post for you from last year, a design exercise that lets you imagine a perfect vacation. 
"I shall live badly if I do not write, and I shall write badly if I do not live," Francoise Sagan, playwright and novelist. Live life and make art, they depend on each other.
Design Exercise:
The weather is beautiful here in California. Perfect blue skies and just the right amount of heat. It's hard to sit inside and get work done. I'd rather be anywhere but at my desk. Perhaps you feel this way too. Where would you be if you had no responsibilities and anything was possible? Does such a place even exist?
The greatest vacation may occur in your imagination, where there are no limits, not even those imposed by gravity. My proposal is that you create your perfect vacation spot, one that you can revisit no matter where your body resides physically, and regardless of the time of year. 
I suggest you begin by deciding what type of vacation you'd want – adventure, natural beauty, exposure to foreign cultures, extreme relaxation, sensory indulgence, adrenaline inducing exploits, educational pursuits, out-of-body experiences, a dystopian nightmare (a weird vacation indeed), etc.
I'm one of those people who loves lists and that's what I'm going to suggest you make next – a list of what that ideal vacation would contain. If you want a vacation of adrenaline inducing exploits ask yourself where this would occur (remember, anything is possible, forget about the laws of physics), who would be there, what would you do, how would you get there, even what would be your emotional state of mind. 
If you need help generating ideas try searching online for images. You can start with obvious search categories but see what you can find by following link upon link – in other words, let yourself get a little lost, thus discovering what you didn't know existed. Move past the easy answers.
What visual form will best represent this fantasy vacation? A map? A collage? A diorama? A sculptural installation? A film? An ad campaign? A board game? A video game? A garment? A series of souvenirs?
The effectiveness of your response to this exercise is dependent on your successful use of the elements and principles of design, the inventiveness of your idea, and your handling and crafting of materials. Use our book, "Design: A Beginner's Handbook" as a resource. In addition Youtube offers many how-to videos that can help you with the pragmatics of fabrication. 
Please share your projects with us on our Facebook page.
Here are a few images I found online that I thought fit with this theme.
bpkelsey, manipulated photograph
Bartholomaeus Anglicus, antique map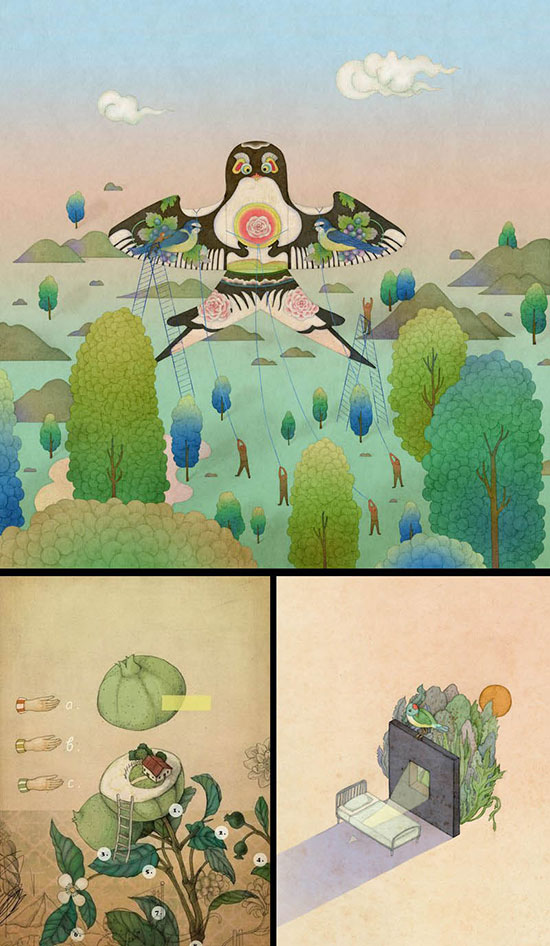 Whooli Chen, three illustrations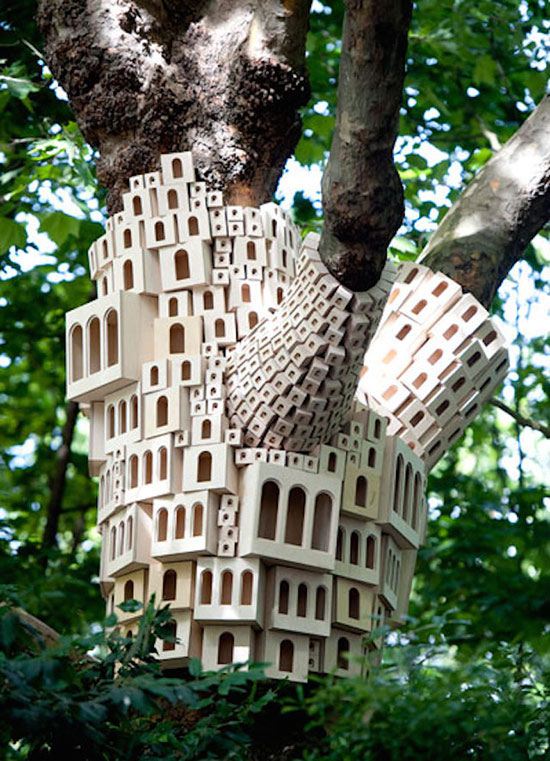 London Fieldworks, outdoor installation
Yudi Sulistyo, "DUNIA TANPA DARATAN"
Takanori Aiba, bonsai treehouses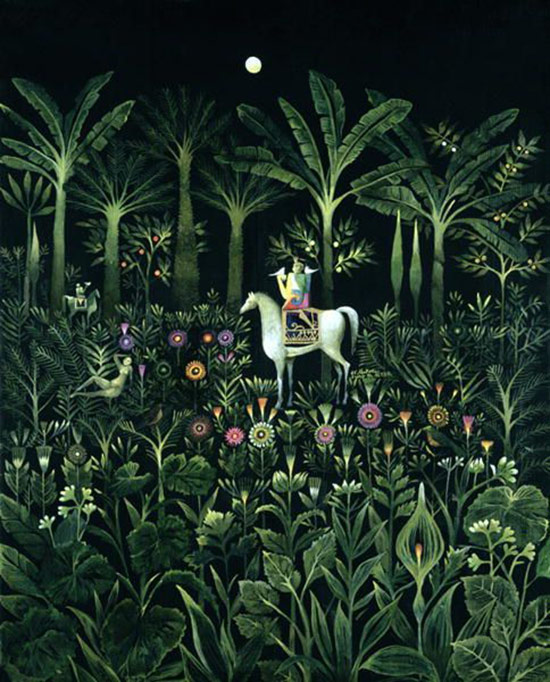 Suad Al Attar, "A Thousand And One Nights"
Rae Hicks, "Sometimes I Forget That You're Gone"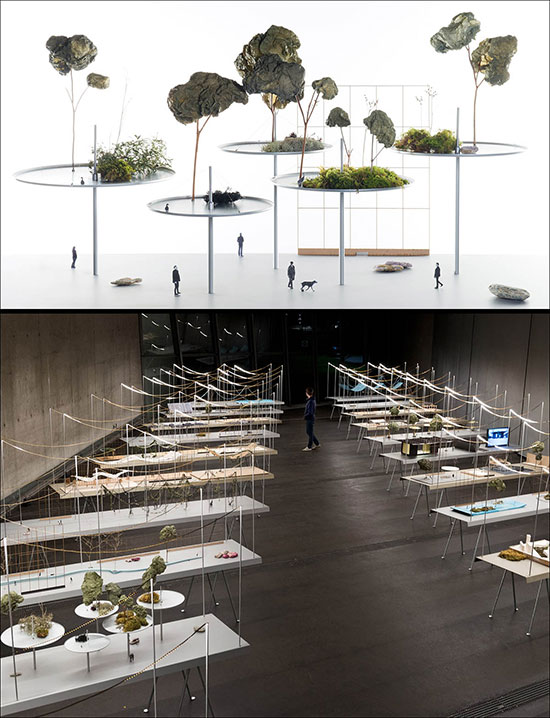 Ronan and Erwan Bouroullec, "Urban Daydreaming"